Our studio's heart lies in the conservation and restoration of historic stained glass. We work across the world to conserve beautiful and historically important stained glass.
From early liaison with our client, we personally oversee every tiny detail through to the final completely restored window.
Step one: preparation
This includes position recognition and early photography, then carefully removing the stained glass panel from its stonework/timber/iron surround and boarding over securely.
Step two: detailed examination
The stained glass is transported to our studio where closer photography is taken over a lightbox, then the sections are pieced back together. Two full-size rubbings are taken of the complete window showing every sinuous lead line; these rubbings are marked with every conceivable detail.
Step three: cleaning and analysis
Over an airbox (which removes dangerous lead dusts) each panel is carefully stripped of its spent lead came. The glass, now loose, is cleaned with a de-ionised water and laid in its exact position on rubbing no 1. This position is then naturally kept throughout the complete process of restoration.
At this stage any glass that has broken in the window's history is analysed for either conservation or replacement. Our overriding resolve here is minimal intervention: if the glass can be saved it will be, with specialist methods of repair such as specialist adhesives, plating, repainting or touching in lost areas of oxide paint. At a last resort we will replace the glass.
Step four: glass replacement, painting and firing
Glass replacement is an onerous task. Here we start by analysing the original glass, in type, thickness, striation, colour, tint and susceptibility to take paint and silver stain in the kiln, so test firings are made. Once we are happy with our selection we then have to analyse the original artist's work. The broken pieces are viewed under a microscope, so we can examine exactly the way the original artist worked, quite how he laid on his paint, the direction, thickness, density, make-up, mix, and colour.
Then how was the paint taken off? Because light 'transmits through' this art-form the artist will have removed paint to highlight and shade certain areas such as around the eyes or under the chin or even the folds in drapery. This could have been completed by various methods: brushes such as badger or stippler or with tools that he fashioned for his own use such as wooden picks or goose quills. However it was originally executed, this must be copied exactly if we are to be true to the original artist. The paint is then fired in.
Once the passage lines and shade-work are complete we need to match the tint of stain. Silver stain gives its name to the whole art-form of 'stained glass'. This is the one and only colour that we can 'stain' glass, from a canary yellow through to a rich gold, 'silver stain' literally migrates beneath the surface of glass at around 600c to give a beautiful golden hue, often seen around the Nimbus of Jesus and Our Lady, this shade has also to be matched with the original.
Step five: re-leading
Once all of the painting and firing is complete, we start re-leading with new hand-milled lead came. These soft sinuous lines are hand fashioned then soldered with a 60/40 tinman's solder then waterproofed with a black lead cement between lead and glass. Once polished the window is ready to be placed back in position.
We use lime-based mortars. In our Horsham Studio we keep good stocks of various stone dusts, limes and semi sharp sands to match as close as possible the original mortars used by the Victorians.
Non-ferrous saddle bars are used to replace the original iron bars, these tended to rust/delaminate and cause harm to the stonework so brass, bronze or stainless steel are used the lead is attached to the saddle bars with copper or lead ties twisted firmly together.
We can supply and install window guards. Stainless steel guards are dip cleaned then powder coated, installed into and shaped to the aperture of the stone work with fine s/s clips into the stone joints.
Lead Came is the 'H' section lead that hold the glass in position often in sinuous lines. This is a huge subject: in conservation terms we use 'nothing but the best'. Over the years lead came has been produced in many different ways and with many different ingredients, but in our opinion there is only one lead came and that is 'hand-milled', which is as close to pure lead as possible.
Hand-milled lead came is exactly the same as the lead came used by the Victorians. We can produce it with a slim 1mm heart and in some 30 different profiles thickness and heart height to match exactly the original.
Over the last four years we have be liaising with English Heritage to try to find exactly what is the best lead came for longevity. We approached several of the leading conservation studios in this country and asked them for samples of spent lead came from various conservation projects.
We were fortunate to collate and catalogue 150 good examples, their position, directional elevation, height above the ground, position from the sea, age, artist and condition, these have been forwarded to EH where spectrometer analysis will collate the exact ingredients within each sample. We expect a wide range of ingredients such as tin, zinc, antimony, and even arsenic as the Victorians were famous for trying 'new things'. What will be interesting though is exactly which ingredients performed the best in longevity. We can then pass this information on to every Conservator with the knowledge that we are using 'the very best'.
We have stocks to 7 tonnes here in our Conservation Studio, English, French, German, American, Polish, this is our coloured glass stock in reamy, streaky, mouth blown and rolled. We also stock clear Russian sheet and 1mm clear float for plating.
Traditional Leaded lights
We are proud to specialise in traditional Leaded Light glass, we can work on Traditional Leaded Lights and refurbishing steel windows.
We keep large stocks of traditional glass and metal window components. Clifford Durant A.C.R. is an Accredited Glass restorer/conservator.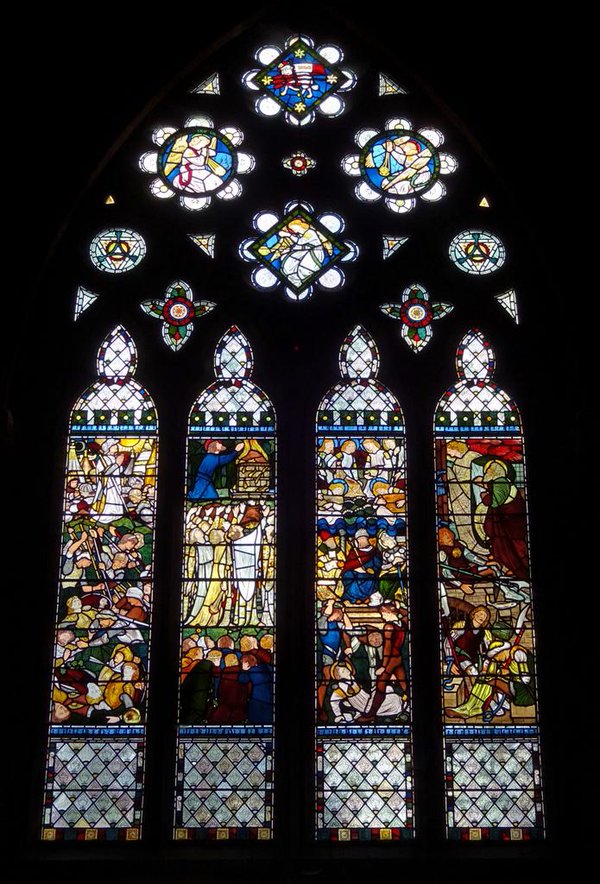 Find out more
To find out more about what we do, or for a discussion about commissioning us to create or restore stained glass for you, please do not hesitate to get in touch today.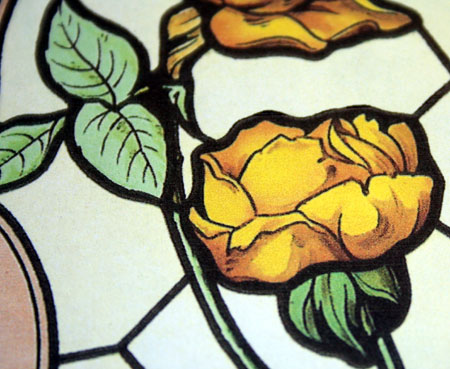 About Us
Our PACR-accredited conservation studio is based in the English country town of Horsham, West Sussex, England. Our small studio not only produces beautiful new works of "art glass", but other commissions too.
Our Services
+ Stained and painted glass commissions
+ Acid etched
+ Brilliant cutting
+ Sandblast etched
+ Enamelled
+ Hand engraved
+ Traditional leaded lights.
Contact Us
Clifford G Durant
The Glasshouse Studio
2a New Street
Horsham, West Sussex
RH13 5DU
United Kingdom
Telephone: 01403 264607
Mobile: 07860 310 138
Email: cliff@clifforddurant.co.uk