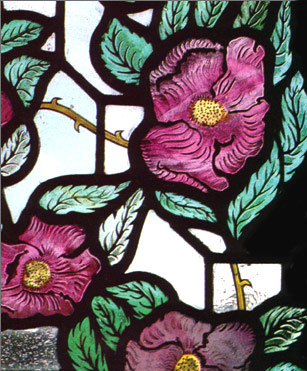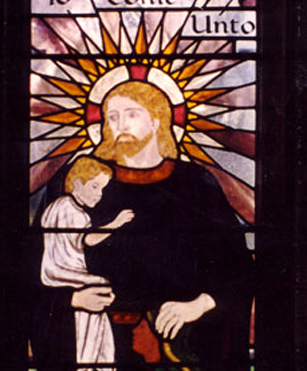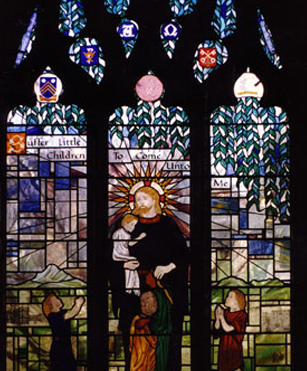 Where are you based?
We are based in the beautiful English town of Horsham, in West Sussex, in the picturesque Sussex Weald.
Can I visit your studio?
It's possible to visit our studio by prior appointment. Please get in touch with us to find out more.
Are you accredited by professional bodies?
Yes, we are accredited by The British Society of Master Glass Painters and Professional Accreditation of Conservator/Restorers (PACR).
What does PACR accreditation mean?
The Professional Accreditation of Conservator-Restorers (PACR) is a professional qualification, administered by the Institute of Conservation (Icon). Achieving PACR demonstrates that a craftsman shows a high degree of competence, sound judgement and an in-depth knowledge of the principles which underpin conservation practice.
What sets you apart from the stained glass I can buy at a local craft market?
Glass painting is a historic craft, involving skills that have been passed down through the generations. A hobby glass painter may produce work that looks pleasing to an untrained eye, but they will not have a mastery of the techniques necessary to produce the highest quality of art glass.
What is a category 4 conservation studio?
This is a designation assigned by the British Society of Master Glass Painters. Founded in 1921, it is Britain's only organisation devoted to the art and craft of stained glass. A category 4 conservation studio has been independently assessed and shown to be achieving and encouraging the highest standards in the art and craft of stained glass painting and staining.
How can I commission a stained glass window?
Before commissioning a new stained glass window, serious thought should be given to the architectural setting for the intended window, the lighting conditions of the location and the relationship of the new window to the existing glazing of the building. The more carefully the initial brief is prepared, the more satisfactory will be the end result. It is always advisable to contact a glass studio like ourselves in order to benefit from our expert input at the earliest possible stage.
Can you help us with liaising with the church authorities?
Many churches will require approval from the Diocesan Advisory Committee (DAC) before being allowed to commission a new stained glass window. We are experienced and expert at producing the necessary plans and paperwork for successful DAC applications.
How can I become a stained glass artist?
There are various training courses available through higher education institutions around the UK. Some stained glass conservation studios will also offer apprenticeships, where you can take a more hands-on approach to learning this craft.
Find out more
To find out more about what we do, or for a discussion about commissioning us to create or restore stained glass for you, please do not hesitate to get in touch today.
About Us
Our PACR-accredited conservation studio is based in the English country town of Horsham, West Sussex, England. Our small studio not only produces beautiful new works of "art glass", but other commissions too.
Our Services
+ Stained and painted glass commissions
+ Acid etched
+ Brilliant cutting
+ Sandblast etched
+ Enamelled
+ Hand engraved
+ Traditional leaded lights.
Contact Us
Clifford G Durant
The Glasshouse Studio
2a New Street
Horsham, West Sussex
RH13 5DU
United Kingdom
Telephone: 01403 264607
Mobile: 07860 310 138
Email: cliff@clifforddurant.co.uk