Find out more
To find out more about what we do, or for a discussion about commissioning us to create or restore stained glass for you, please do not hesitate to get in touch today.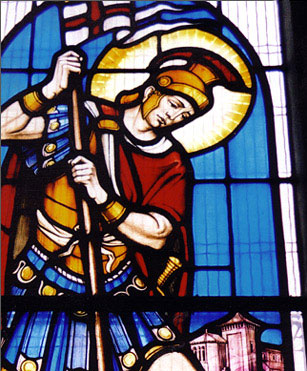 About Us
Our PACR-accredited conservation studio is based in the English country town of Horsham, West Sussex, England. Our small studio not only produces beautiful new works of "art glass", but other commissions too.
Our Services
+ Stained and painted glass commissions
+ Acid etched
+ Brilliant cutting
+ Sandblast etched
+ Enamelled
+ Hand engraved
+ Traditional leaded lights.
Contact Us
Clifford G Durant
The Glasshouse Studio
2a New Street
Horsham, West Sussex
RH13 5DU
United Kingdom
Telephone: 01403 264607
Mobile: 07860 310 138
Email: cliff@clifforddurant.co.uk